Rough Draft Games Store
Regular price
Sale price
$29.99
Unit price
per
Sale
Sold out
Love ridiculous arguments? Are you a fan of crazy debates? All Rise is the courtroom-based party game that's going to leave everyone at your game night laughing hysterically and asking when you're going to host your next one!
HILARIOUS COURT CASES: Play as one of four different roles (attorney, judge, juror, or witness) in this courtroom board game as you debate your way through 1 of 65 insane cases!


ABSURD EVIDENCE: With over 75 beautifully illustrated evidence cards, players will be making their cases with everything from broken ski poles to incredibly potent hot sauce!


SHOCKING WITNESSES: Spice up your games with over 37 Surprise Witnesses to call to the stand!


INFINITE REPLAYABILITY: With so many ridiculous evidence cards, surprise witnesses, and cases to play through, no two playthroughs will ever be the same!


LOVED BY PLAYERS: Brought to life by hundreds of Kickstarter supporters, and with a score above 8.0 on Boardgame Geek, All Rise is the definitive courtroom party game and board game you've been looking for!
Grab your copy today and host your very own Kangaroo court!
Share
View full details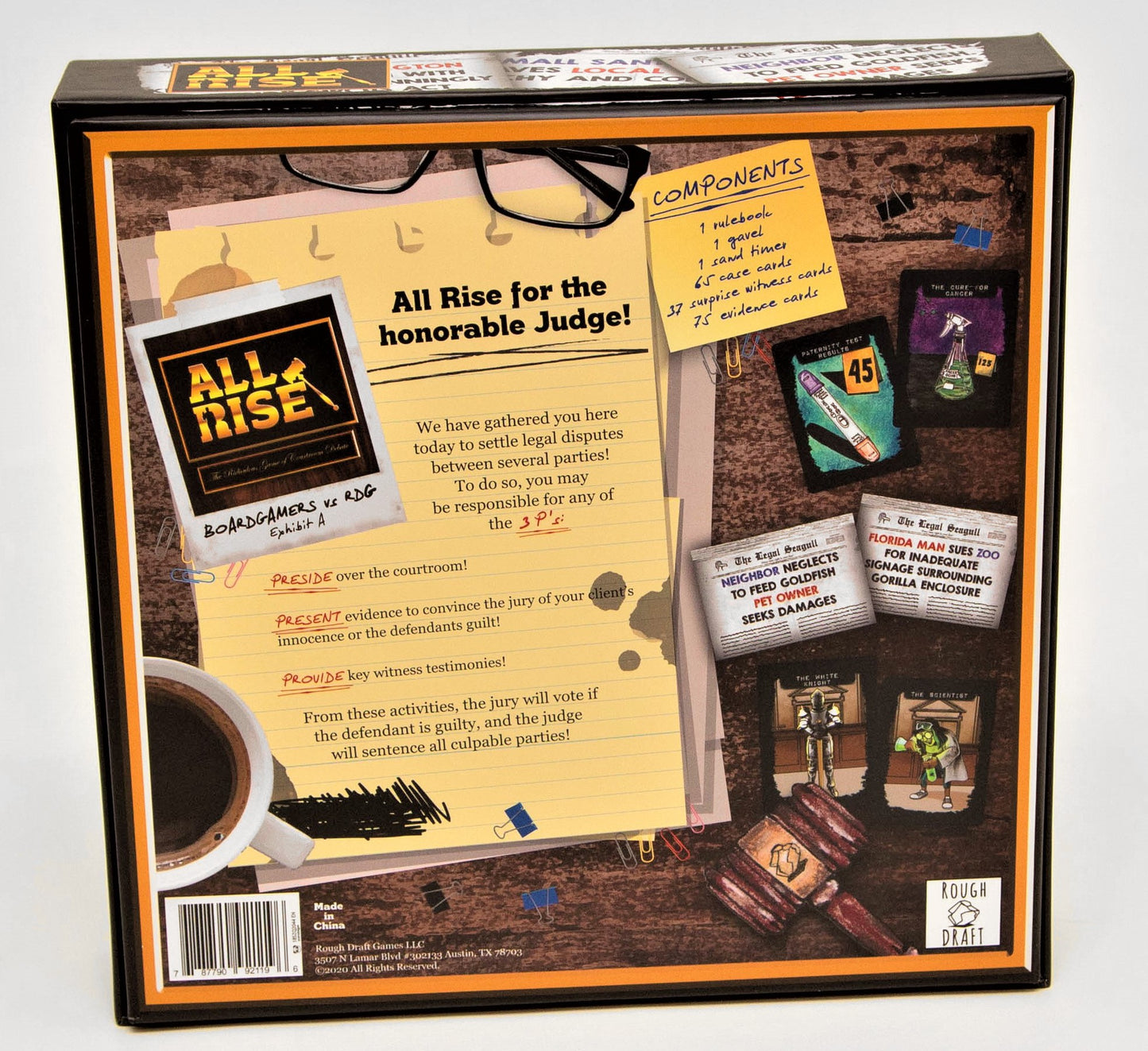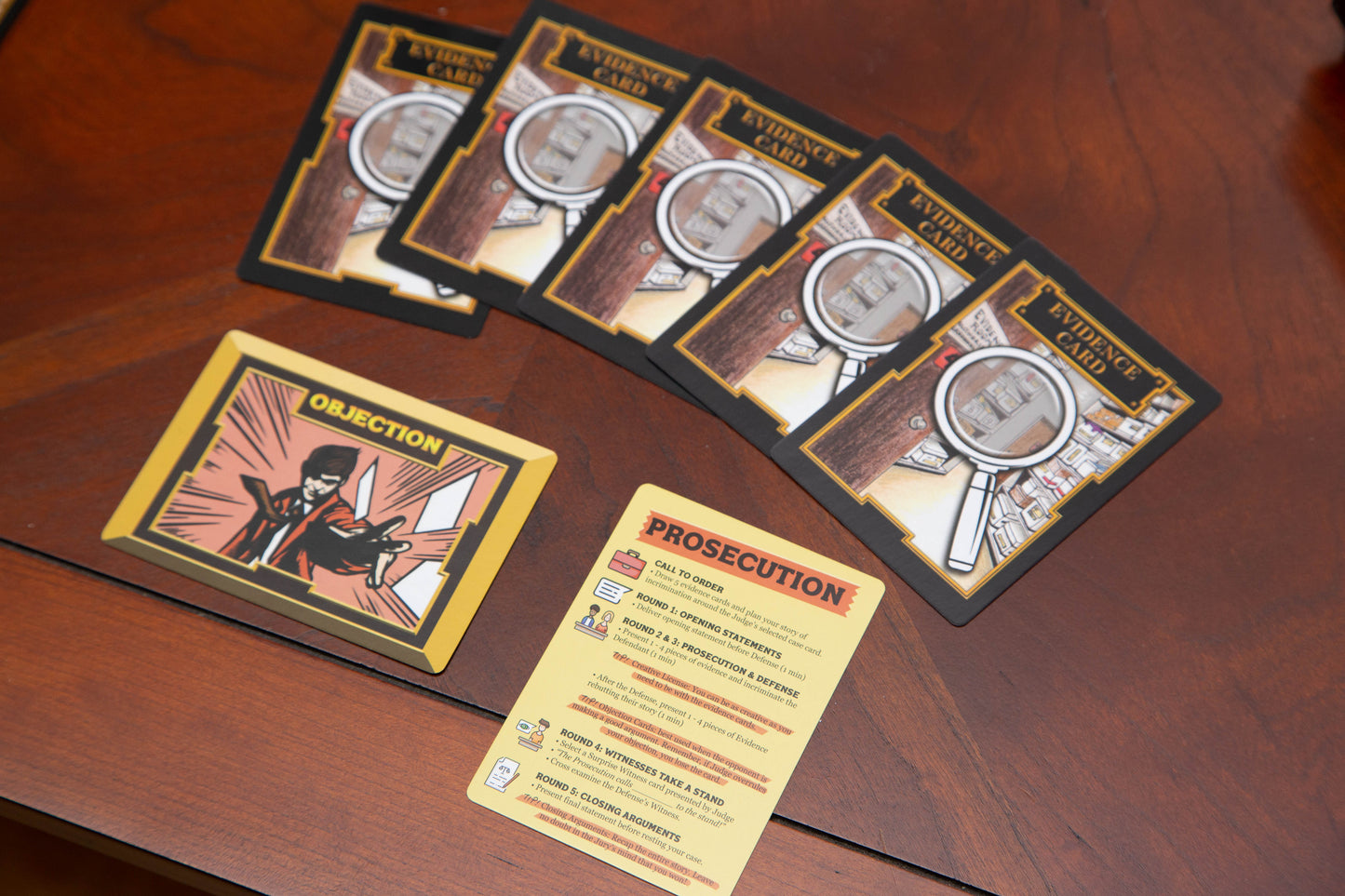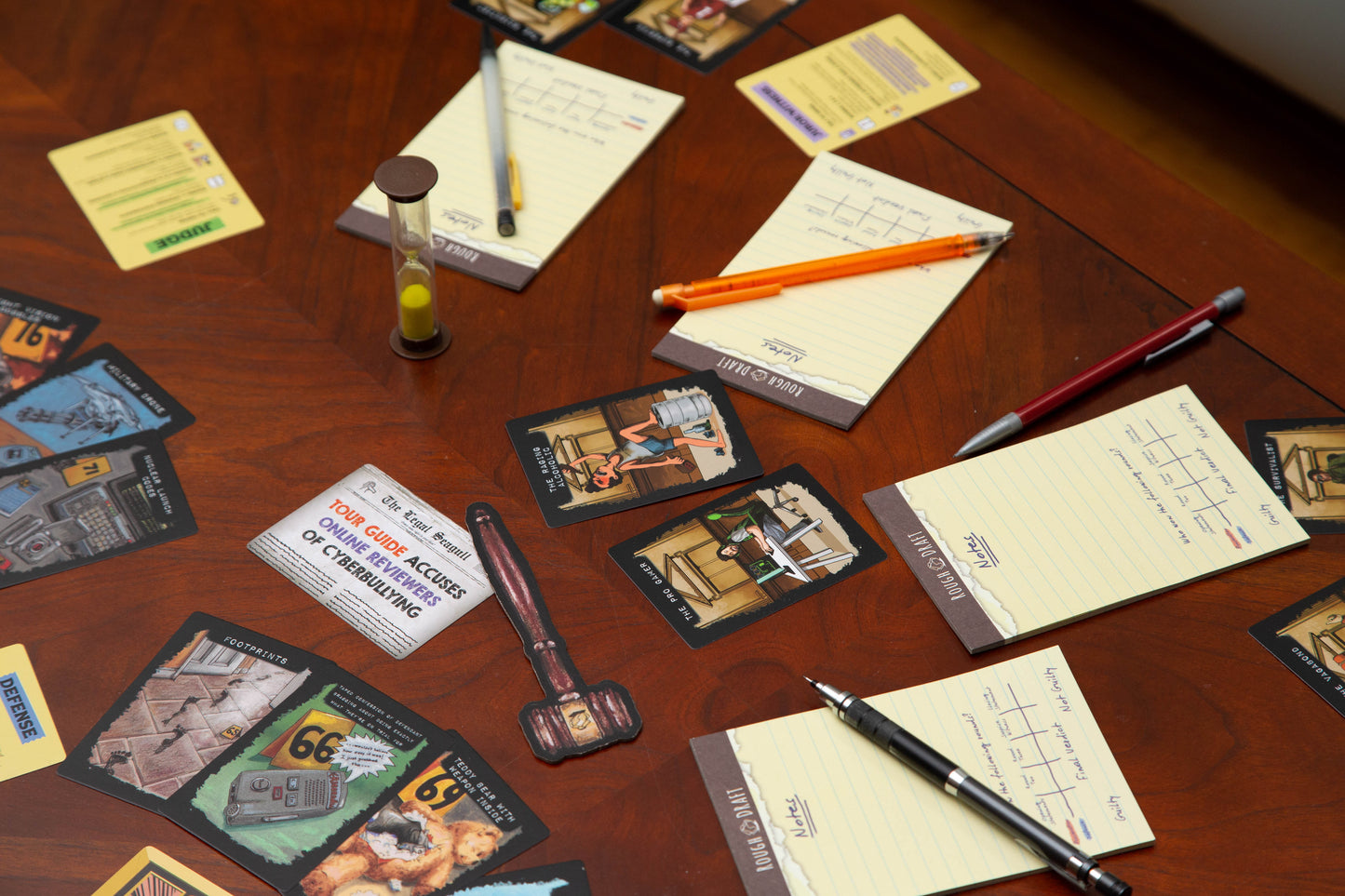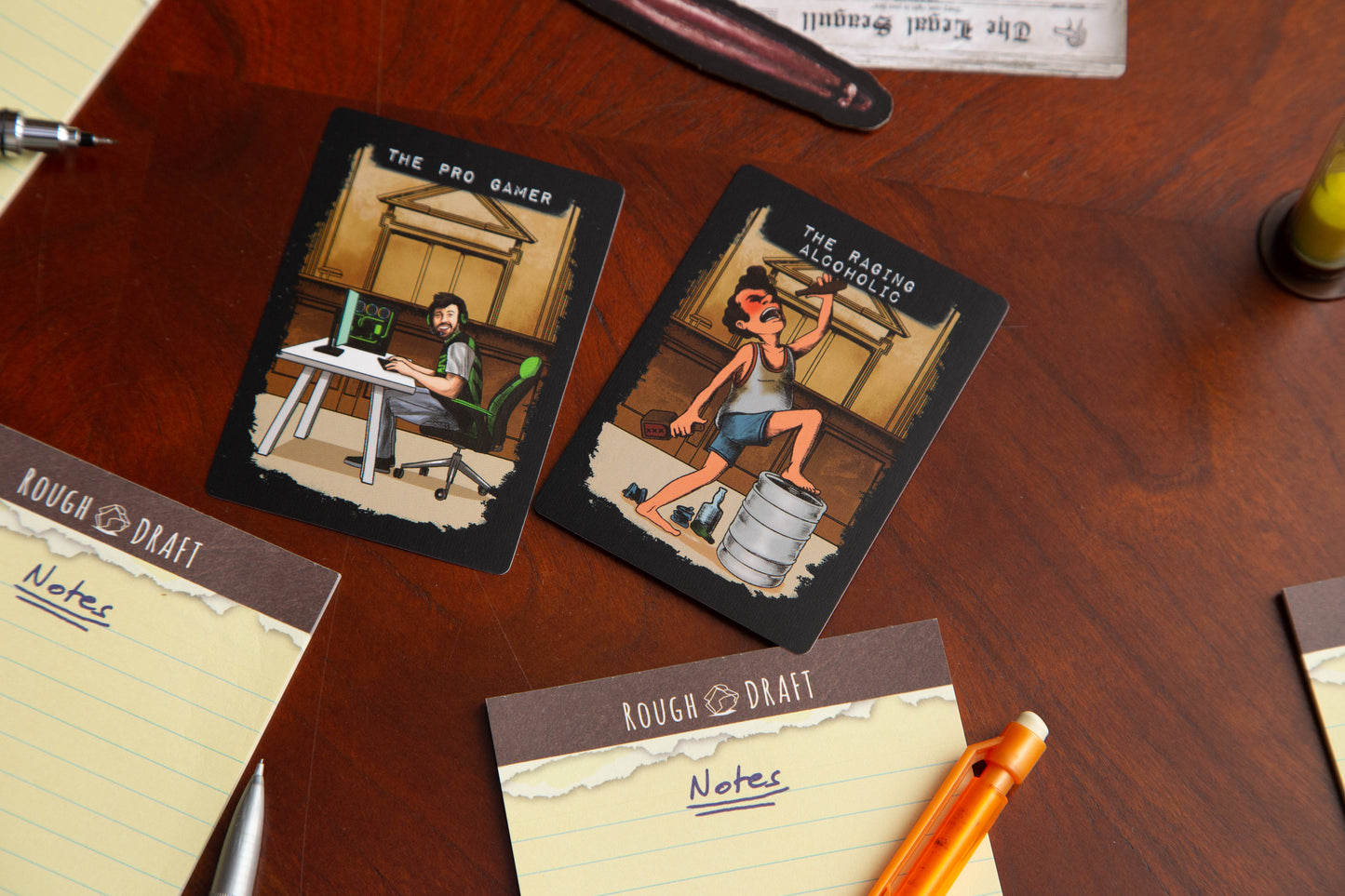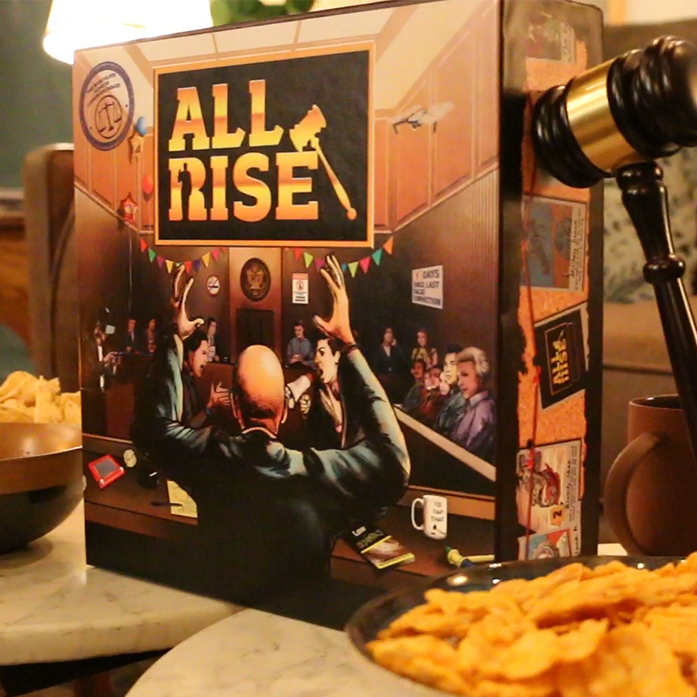 Really Solid Party Game
I was always a big fan of mock trial in high school, and I'm happy to say that this game scratches that itch, while still remaining accessible enough for my non-debating friends to enjoy. Perfect game night.
The best party game for creatives
If you love the feel of party games but feel like you are hindered or handicapped by the prompts given to you in the mainstream titles, this is the game for you. You get to stretch your creative chops and really weave hilarious and memorable stories. This is a favorite amongst my group, as long as you have a couple people who don't mind the spotlight.
Almost woke the neighbors
I was a surprise witness (The Heavyweight Champion of the World) and the judge threatened to take away my belt if I didn't cooperate with the Prosecution in providing expert testimony as to whether or not someone could be poisoned from adding a "second place trophy" to soup stock...
I refused and proceeded to cut a promo on everyone in the courtroom that ended with me throwing my beer against the wall.
10/10 - Would be held in contempt of court again.
Perfect in Debate Class
I posted this same review on boardgamegeek, but I used this in my debate class. It's now their favorite game to warm up with. Couldn't recommend it enough.
Had everyone at my game night busting with laughter!
I don't know many games that spark the kind of hilariously intense and ridiculous debates that this one does. Definitely play it with your loud friends.